Phoenix 5 Condominium Rental
Gulf Front Condo
5 Night Stay
This unit is 2 beds, 2 baths (1 King Size bed, 2 Full Size beds and 1 sofa queen) sleeps 6-8 people.
Includes granite counter tops, new appliances, updated décor.
Facility includes indoor racquetball court, indoor heated swimming pool and three Jacuzzis, large outdoor pool, and kids water zone. Also includes covered parking for the length of stay.
Subject to availability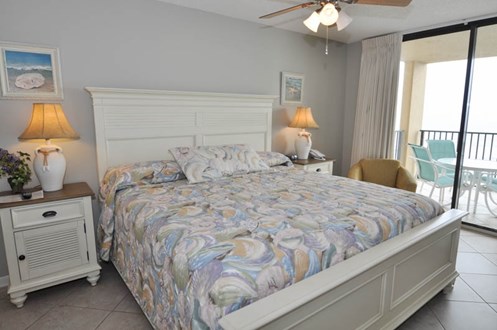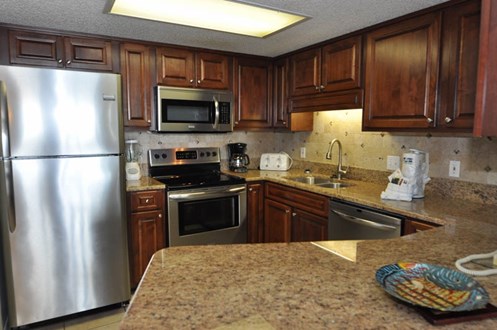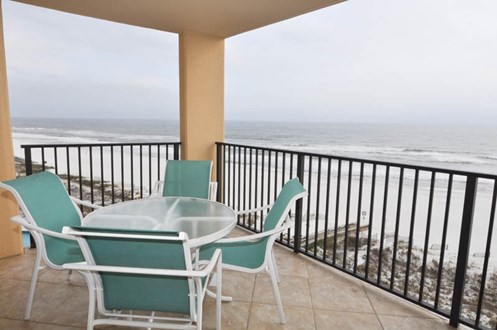 Item A 92
Phoenix V Condo
Provided By - Jerry and Martha Jackson
Value - $1,900.00
Starting Bid - $800.00
CHOOSE YOUR FAIRMONT WORLDWIDE
THIS PACKAGE FOR TWO INCLUDES:
3 nights in a Standard Guest Room at any participating Fairmont Hotels & Resorts
$500 Fairmont Gift card to use toward spa, dining, or retail
Daily complimentary breakfast
Daily complimentary wine tastings in the hotel lobby of The Fairmont Sonoma Mission Inn & Spa
Complimentary bottle of wine in room upon arrival at The Fairmont Sonoma Mission Inn & Spa
Daily complimentary breakfast
Private 5-hour winery tour in a chauffeured luxury sedan
Subject to availability. See http://joyoflifegulfcoast.org/auction/trips/fairmont for full details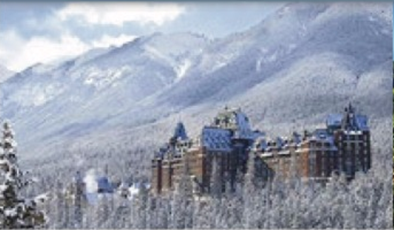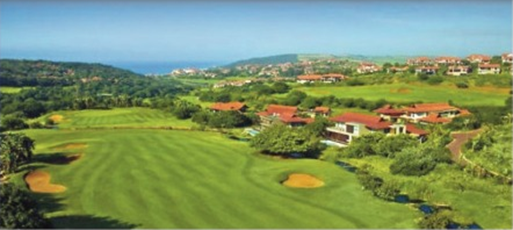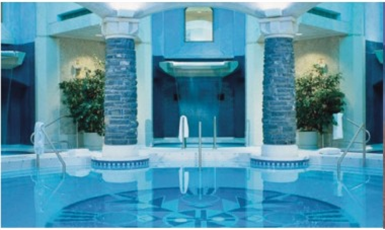 Item A 93
Choose your Fairmont Worldwide
Provided By - Philantopia
Value - $3,900.00
Starting Bid - $2,000.00
THE TRISTANT AT TELLURIDE
SLOPESIDE LUXURY
Telluride, Colorado
THIS PACKAGE FOR UP TO EIGHT INCLUDES:
Five Nights in 4-bedroom/4.5 bath luxurious Tristant ski-in/out residence
All room-related taxes and fees
Subject to availability. See http://joyoflifegulfcoast.org/auction/trips/telluride for full details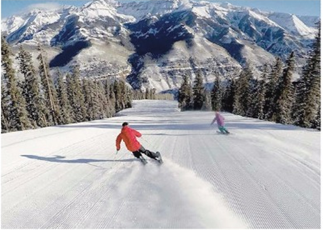 Item A 94
The Tristant at Telluride
Provided By - Philantopia
Value - $8,600.00
Starting Bid - $4,000.00
FROM THE CITY TO WINE COUNTRY IN
SAN FRANCISCO & SONOMA
THIS PACKAGE FOR TWO INCLUDES:
Round trip Economy Class air 
3 nights accommodations at The Fairmont San Francisco
3 nights at The Fairmont Sonoma Mission Inn & Spa in a king or queen bedded room
Daily complimentary wine tastings in the hotel lobby of The Fairmont Sonoma Mission Inn & Spa
Complimentary bottle of wine in room upon arrival at The Fairmont Sonoma Mission Inn & Spa
Daily complimentary breakfast
Private 5-hour winery tour in a chauffeured luxury sedan
Subject to availability. See http://joyoflifegulfcoast.org/auction/trips/san-francisco-and-sonoma for full details

Item A 95
San Francisco and Sonoma
Provided By - Philantopia
Value - $7,900.00
Starting Bid - $4,900.00
BAHIA CABO A SEASIDE ESCAPE
ON THE MEXICAN COAST
Cabo San Lucas, Mexico
THIS PACKAGE FOR TWO INCLUDES:
5 nights in either a Deluxe Single or a Classic Double at the Bahia Cabo Hotel and Beach Club
3 days of either 30-min waverunner rental, 1-hour Stand-Up Paddleboard rental, or Parasailing
$100 Gift Certificate to the Esquina Bar and Restaurant
Daily Coffee & Pastries for two
Access to the Medano Beach Club
Subject to availability. See http://joyoflifegulfcoast.org/auction/trips/cabo for full details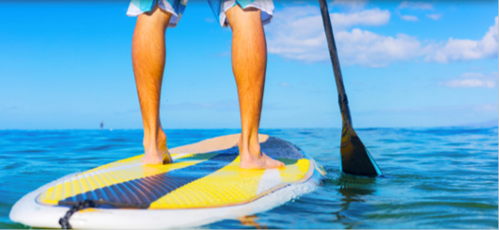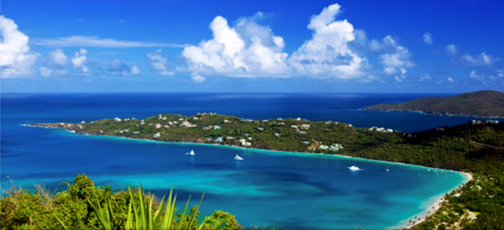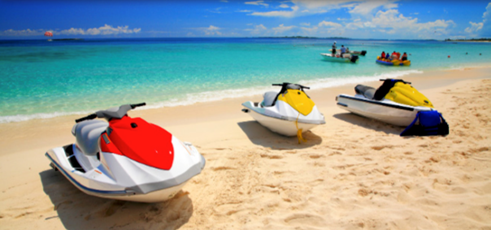 Item A 96
Bahia Cabo Vacation
Provided By - Philantopia
Value - $2,950.00
Starting Bid - $1,700.00
SOUTHERN CHARM
SAVANNAH STYLE
Savannah, Georgia
THIS PACKAGE FOR TWO INCLUDES:
Round trip Economy Class air for two
3 night stay at the Andaz by Hyatt, Savannah
All room-related taxes
Free concierge reservation service
Subject to availability. See http://joyoflifegulfcoast.org/auction/trips/savannah for full details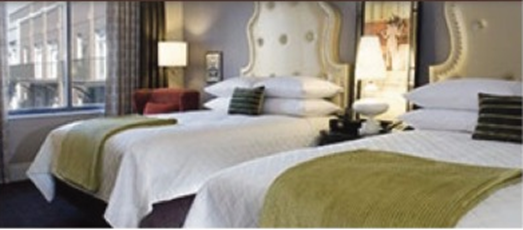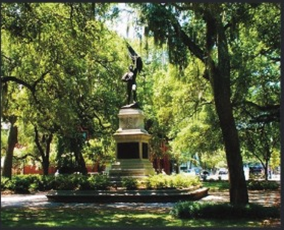 Item A 97
Southern Charm Savannah Style
Provided By - Philantopia
Value - $3,800.00
Starting Bid - $3,000.00
FAIRMONT
KEA LANI MAUI
THIS PACKAGE FOR TWO INCLUDES:
8 days/7 nights accommodations at The Fairmont Kea Lani, Maui, an All Suite Hotel
Daily complimentary breakfast
All room-related taxes
Subject to availability. See http://joyoflifegulfcoast.org/auction/trips/maui for full details
Item A 98
Fairmont Kea Lani Maui
Provided By - Philantopia
Value - $6,300.00
Starting Bid - $4,000.00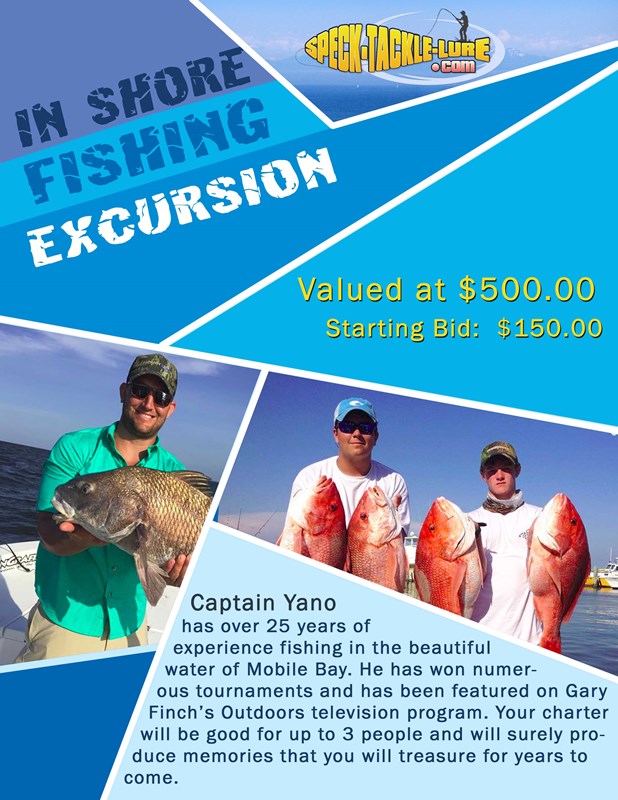 Item A 13
In-Shore Fishing Trip for up to 3 people
Provided By - Yano Serra - Speck Tackle Lure
Value - $500.00
Starting Bid - $150.00
Item A 01
Leather Coach Crossover Bag
Value - $225.00
Provided By - Connie / Ginger
Item A 02
Leather Coach Crossover Bag
Value - $358.00
Provided By - Connie / Ginger
Item A 03
Large  Coach Bag
Value - $90.00
Provided By - Connie / Ginger
Item A 04
Vera Bradley Curvy Tote & Wallet (Brown)
Value - $75.00
Provided By - Connie / Ginger
Item A 05
Vera Bradley Tote (Red & Black)
Value - $20.00
Provided By - Connie / Ginger
Item A 06
Stainless Steel Heated Travel Mug Set
Value - $40.00
Provided By - Connie / Ginger
Item A 07
Official Ricky Crawford Racing Shirt
Value - $40.00
Provided By - Eastern Shore Hyundai/Toyota
Item A 08
Eastern Shore Detailing Certificate
Value - $200.00
Provided By - Personal Edge Fitness
Item A 09
Personal Edge Fitness - 2 weeks of personal training
Value - $200.00
Provided By - Gulf Coast Ducks
Item A 10
Gulf Coast Ducks - 8 Tours
Value - $118.00
Provided By - Mobile Mystery Dinners
Item A 11
Mobile Mystery Dinner Tickets
Value - $118.00
Provided By - Melissa Munger Art
Item A 12
1 hour Individual or Family Photography Session by Erinn McPherson - for up to 5 people
Value - $125.00
Provided By - Erinn McPherson
Item A 14
Book - The Art and Design of Mardi Gras
Value - $28.00
Provided By - Ron Jamro Director of History Museum of Mobile
Item A 15
Book - The Ark of India
Value - $45.00
Provided By - Ron Jamro Director of History Museum of Mobile
Item A 16
Men's Whiskey Barrell Watch
Value - $219.00
Provided By - Original Grain
Item A 17
Zebrawood Watch
Value - $149.00
Provided By - Original Grain
Item A 18
Rosewood Watch
Value - $169.00
Provided By - Original Grain
Item A 19
Community Coffee Gift Basket
Provided By - Charlotte Dahlenburg
Item A 20
Leroy Hill Coffee Gift Basket
Provided By - Charlotte Dahlenburg
Item A 21
Chocolate and Misc Gift Basket
Value - $75.00
Provided By - Punta Clara Kitchen
Item A 22
Moonstone Massage Gift Certificate (60 minutes)
Value - $75.00
Provided By - Katie Danielson
Item A 23
Couples Pottery Workshop Gift Certificate
Value - $60.00
Provided By - Paint' N Parrot (Rob Malone)
Item A 24
Personal Edge Fitness - 2 weeks of personal training
Item A 25
3 Pink Bath Towels Set
Value - $75.00
Provided By - All About the Windows
Item A 26
Gold & Silver Jewrely
Value - $120.00
Provided By - All About the Windows
Item A 27
Amari Bath Set
Value - $50.00
Provided By - All About the Windows
Item A 28
Bath Set Gold Dish & Lotion Pump
Value - $35.00
Provided By - All About the Windows
Item A 29
Spa Leaf by Croseill Home Fashion
Value - $160.00
Provided By - All About the Windows
Item A 30
Legacy Almost Custom Shower Set
Value - $400.00
Provided By - All About the Windows
Item A 31
Fairfax Bath Set
Value - $175.00
Provided By - All About the Windows
Item A 32
Wall Tapestry
Value - $100.00
Provided By - All About the Windows
Item A 33
Zebra Throw
Value - $37.00
Provided By - All About the Windows
Item A 34
Cipresi Bath Set
Value - $90.00
Provided By - All About the Windows
Item A 35
Brockhaven Queen Comforter
Value - $275.00
Provided By - All About the Windows
Item A 36
Rhapsody Bath Set Items
Value - $50.00
Provided By - All About the Windows
Item A 37
Gilded Birds Bath Set by Croscil
Value - $75.00
Provided By - All About the Windows
Item A 38
Spa Leaf by Croseill Home Fashion
Value - $160.00
Provided By - All About the Windows
Item A 39
Spivey Outhouse Bath Set
Value - $60.00
Provided By - All About the Windows
Item A 40
Brown Coverlet Queen
Value - $100.00
Provided By - All About the Windows
Item A 41
Faith Wall Plaques
Value - $30.00
Provided By - Connie/Ginger
Item A 42
Kitchen Basket
Value - $30.00
Provided By - Eta Omega Soroity/Connie & Ginger
Item A 43
St Jude Childrens Fun Basket
Value - $25.00
Provided By - Friends
Item A 44
Beach Basket
Value - $75.00
Provided By - All About the Windows
Item A 45
Minerale Tissue Holder Set
Value - $35.00
Provided By - All About the Windows
Item A 46
Zebra Print Travel Set
Value - $50.00
Provided By - All About the Windows
Item A 47
Multi Slicer, Onion Slicer & Robo Stir
Value - $35.00
Provided By - Connie/Ginger
Item A 48
Black Bath Set
Value - $50.00
Provided By - All About the Windows
Item A 49
Croseill Bath Set
Value - $60.00
Provided By - All About the Windows
Item A 50
Maroon Towel Bath Set
Value - $40.00
Provided By - All About the Windows
Item A 51
Buckmaster Lumbar Fanny Pack
Value - $75.00
Provided By - All About the Windows
Item A 52
Wine Basket Black
Value - $50.00
Provided By - Eta Omega Soroity/Connie & Ginger
Item A 53
Wine Basket #2
Value - $60.00
Provided By - Eta Omega Soroity/Connie & Ginger
Item A 54
Purple Wine Basket - Jack Daniels Book
Value - $70.00
Provided By - Eta Omega Soroity/Connie & Ginger
Item A 55
Double Wine Basket
Value - $40.00
Provided By - Eta Omega Soroity/Connie & Ginger
Item A 56
Anna de Codornic Wine Basket
Value - $50.00
Provided By - Eta Omega Soroity/Connie & Ginger
Item A 57
Stella Rose Wine Basket
Value - $35.00
Provided By - Eta Omega Soroity/Connie & Ginger
Item A 58
Gold Wine Basket
Value - $60.00
Provided By - Eta Omega Soroity/Connie & Ginger
Item A 59
Milkasa Hurricane Linear
Value - $60.00
Provided By - Nancy Dixon
Item A 60
Shannon Fine Crystal Salad Bowl
Value - $50.00
Provided By - Nancy Dixon
Item A 61
Shannon Fine Crystal Large Vase
Value - $40.00
Provided By - Nancy Dixon
Item A 62
Towle Marble Cheese Board
Value - $30.00
Provided By - Nancy Dixon
Item A 63
5 Course Dinner for 4 People by Chef Billy Highland at Flora-Bama Ole River Grill
Provided By - Flora-Bama
Item A 64
5 Course Dinner for 4 People by Chef Chris Sherrill at Flora-Bama Yacht Club
Provided By - Flora-Bama
Item A 65
Shanghai Cottage Restaurant Gift Certificate
Value - $20.00
Provided By - Katie Danielson
Item A 66
1 month digital billboard
Value - $500.00
Provided By - MH Outdoor Billboards
Item A 67
1 month digital billboard
Value - $500.00
Provided By - MH Outdoor Billboards
Item A 68
Signed Alabama Football
Provided By - Charlotte
Item A 69
Classy Lodge Room Divider
Value - $800.00
Provided By - Fara
Item A 70
Colorful Sailboat Acryllic Painting
Value - $50.00
Provided By - Libby Cascaden
Item A 71
Fancifull Ladybug Acryllic Painting
Value - $50.00
Provided By - Libby Cascaden
Item A 72
Dinner for Two at Mosleys Meat Market
Value - $50.00
Provided By - Mosley's Meat Market
Item A 73
Mardi Gras Wreathe
Value - $75.00
Provided By - Tara Mosley
Item A 74
Corning Wear Roaster
Value - $40.00
Provided By - Sandra Hall
Item A 75
Corning Wear Roaster
Value - $40.00
Provided By - Sandra Hall
Item A 76
Mary Kay Gift Set
Provided By - Pam Bryant
Item A 77
Extreme Paintball- 6 Passes for free game
Value - $120.00
Provided By - Extreme Paintball
Item A 78
Russian Azerba Baijan Vase
Value - $100.00
Provided By - Sandra Hall
Item A 79
Purple Glass Centerpiece
Value - $50.00
Provided By - Sandra Hall
Item A 80
Oriental Dynasty Vase
Value - $55.00
Provided By - Sandra Hall
Item A 81
Tall Emerald Green Vase
Value - $25.00
Provided By - Sandra Hall
Item A 82
61 Piece Vintage Noritake China Dinnerware Set
Value - $600.00
Provided By - Sandra Hall
Item A 83
51 Piece Vintage Makasa Goldwood Dinner Set
Value - $500.00
Provided By - Sandra Hall
Item A 84
Elvis Presley Chip & Dip Set
Value - $50.00
Provided By - Nita Chancery
Item A 85
Burlap Spring Wreathe
Value - $60.00
Provided By - Kayla Trimnal
Item A 86
Shampoo Cut and Style from Total Image
Value - $30.00
Provided By - Carmen Green
Item A 87
Redken / Rusk (Green )
Value - $75.00
Provided By - Sharon Tucker Salons by JC
Item A 88
Redken Qiuck Products
Value - $85.00
Provided By - Sharon Tucker Salons by JC
Item A 89
Taylor Swift Tote Bag
Value - $50.00
Provided By - iHeartMedia / Jennifer
Item A 90
Mardi Gras Tote
Value - $80.00
Provided By - iHeartMedia / Jennifer
Item A 91
Autographed Drew Brees Book - Coming Back Stronger
Value - $50.00
Provided By - iHeartMedia / Jennifer
Item A 99
Nick Saban Autographed Alabama Football
Value - $500.00
Provided By - Nick's Kids Foundation
Item A 100
Silver Bath Set
Value - $75.00
Provided By - All About the Windows
Item A 101
Minnie Mouse Disney Stuff Animal 26 inchs High
Value - $70.00
Provided By - Kids Zone
Item A 102
Minnie Mouse Disney Stuff Animal 26 in High
Value - $70.00
Provided By - Kids Zone
Item A 103
Winnie The Pooh Stuff Animal Character 24in High
Value - $100.00
Provided By - Kids Zone
Item A 104
Piglet Stuff Animal Character 24in High
Value - $25.00
Provided By - Kids Zone
Item A 105
Tigger Stuff Animal 24in High
Value - $18.00
Provided By - Kids Zone
Item A 106
Eeyore (donkey) 24in Length Stuff Animal
Value - $20.00
Provided By - Kids Zone
Item A 107
Sterling Silver Ruby & Diamond Earrings
Value - $890.00
Provided By - Carrie Dawes - ARC Angel Jewlery
Item A 108
Sterling Sliver Freedom Bar Necklace
Value - $125.00
Provided By - Carrie Dawes - Liberti USA
Item A 109
Mardi Gras Wreath
Value - $45.00
Provided By - Kimberly Normand
Item A 110
11 x 14 Rooster Acryllic Painting
Value - $20.00
Provided By - Pam Byrd
Item A 111
Love Birds Acryllic Painting
Value - $25.00
Provided By - Kaycee Hall
Item A 112
Two bucket of hairbows arrangements
Value - $65.00
Provided By - Vicky Mills
Item A 113
TK101 Freeloader Pack
Value - $334.00
Provided By - TK101 / iHeartMedia
Item A 114
$2,000 Advertising Schedule
Value - $2,000.00
Provided By - iHeartMedia
Item A 115
Lunch with Dan & Shelby
Value - $3,000.00
Provided By - 95 KSJ / iHeartMedia
Item A 116
South Alabama Jaguars Baseball Fan Pack
Value - $125.00
Provided By - South Alabama Jaguars Athletics
Item A 117
Deer Painting
Provided By - Brandon Byrd
Item A 118
Jewrey / Bangle Bracelets
Value - $75.00
Provided By - Shop 31
Item A 119
Box of 24 Bouch's Premium Cigars
Value - $198.00
Provided By - Jack Milstead
Item A 120
Whisper Herbal Soap Gift Basket - Facial Set
Value - $200.00
Provided By - Candy Harper / Fancy That Formal Wear
Item A 121
Royal Oak Deluxe Single Crank Charcoal Grill
Provided By - Kamal Constantine
Item A 122
Char Broil Gas Grill
Provided By - Kamal Constantine
Item A 123
Rubbermaid Cooler 60 qt
Provided By - Kamal Constantine
Item A 124
Alabama Tailgate Tent
Provided By - Kamal Constantine
Item A 125
Alabama Tailgate Tent
Provided By - Kamal Constantine
Item A 126
Acrylic Painting
Provided By - Carolyn Forbes
Item A 127
Auburn Tailgate Tent
Provided By - Kamal Constantine
Item A 128
Auburn Tailgate Tent
Provided By - Kamal Constantine
Item A 129
10x10 Abstract Art on Gallery Wrapped Canvas
Value - $90.00
Provided By - Jamie Leigh Carter
Item A 130
Oral B Professional Toothbrush Package
Value - $185.00
Provided By - Howe's Family Dentistry
Item A 131
Classic Facial and Pedicure
Value - $120.00
Provided By - NouVeau Salon & Day Spa
Item A 132
One Gallon Gumbo
Value - $75.00
Provided By - Georgia Roussos Catering