3rd Annual Joie de Vivre Mardi Gras Ball to Benefit St. Jude Children's Research Hospital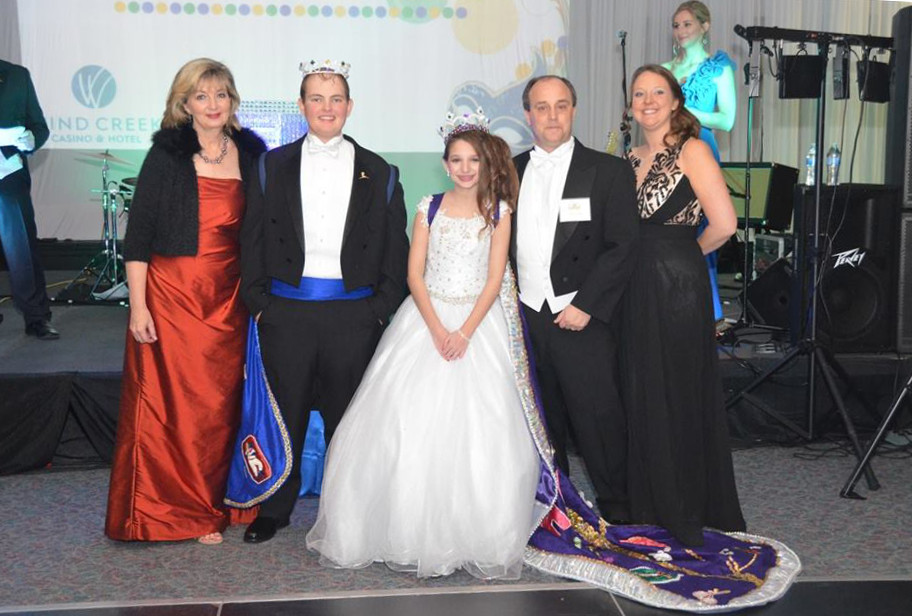 The 3rd Annual Wind Creek Hospitality "Joy of Life" Mardi Gras Ball benefiting St. Jude Children's Research Hospital took place on Saturday, January 23, 2016 at the Mobile Cruise Terminal.  The 2016 gala presented St. Jude patients Denver Shuttlesworth (17 years old) as the King and Kayla Prieto (12 years old) as the Queen. There was a silent auction, as well as tastings from local restaurants such as Baumhower's, Chick-fil-A, Starbucks, Naman's Catering, Atlanta Bread and more.
Auction
We had a silent and live auction during the ball. Items included exotic vacation packages, artwork from local artists, a Carnival cruise, and much more. Please visit our auction page for a full listing of items.
Entertainment
Live entertainment was provided by Rubiks Groove.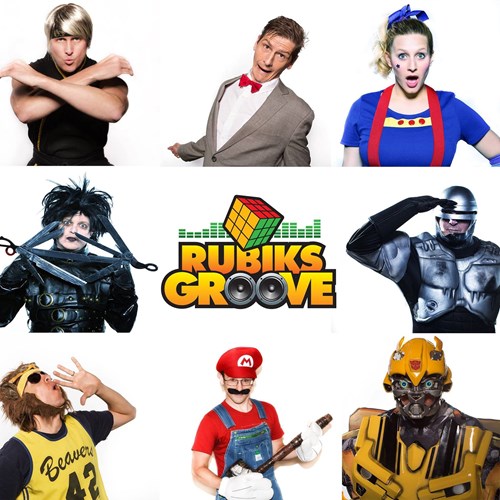 Attire
The event started at 7PM and lasted until 1AM, and the attire is white tie. 
2016 Joy of Life Queen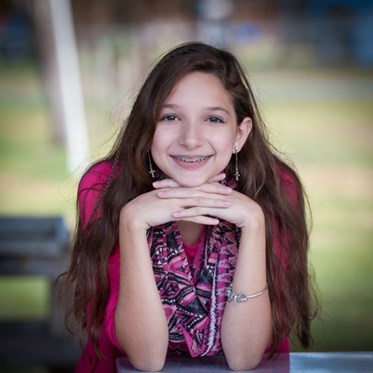 At four years old, Kayla Prieto, occasionally complained of back and leg pain; but being an active 4 year old, parents Linda and Carlos didn't worry too much. Until grandmother, Georgia, noticed a lump on Kayla's back.
After a trip to Kayla pediatrician, scans showed a large mass involving the spine. The family was sent the St. Jude Children's Research Hospital the next day. One April 18, 2008, further tests confirmed it was ganglioneuroblastoma - benign tumors entangled with malignant ones.
Then 5-year-old Kayla went through three rounds of chemotherapy and two surgeries to remove the tumors. A little bit of stubbornness and help from physical therapy, Kayla strengthened her legs and was walking again. September brought great news - Kayla showed she would make a full recovery.
Kayla is now 12 years old and healthy. She loves life, and enjoys playing the violin the Mobile Youth Symphony Orchestra.
Linda and Carlos said they were treated like royalty at St. Jude. "It is a place designed for children. They paged us using Kayla's name. We never experienced anything like this before; it was incredible."
2016 Joy of Life King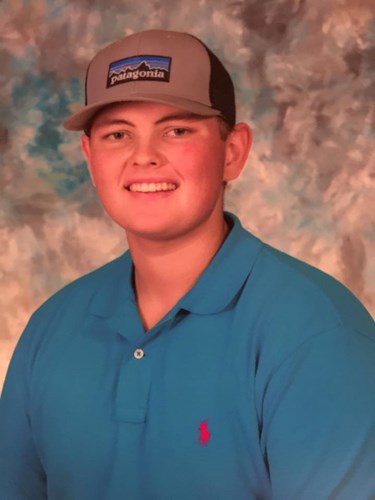 Denver Shuttlesworth, now 17 years old, attends Blacksher High School in Atmore, plays baseball and loves Alabama football. He was diagnosed at 14 with neuroblastoma, and has gone through 6 chemotherapy cycles, radiation and stem cell rescue.
"God has been our strength through it all; we thank Him for being with us every step of the way." says mom, Sandy Hollinger.
Denver still goes to St.. Jude on a regular basis for scans and checkups.
"I can honestly say that we are not fighting this battle alone. We have had the support of family, friends, and community from the beginning. Even strangers have reached out to us and have shown great love and support. We thank God every day for having blessed us with such amazing people in our lives."
The family says St. Jude is an amazing place, and the entire staff is so caring and treats them so kindly.
Details
Sponsor:Wind Creek Hospitality
Begins: January 23, 2016 @ 7:00 PM
Ends: January 24, 2016 @ 2:00 AM
External Links
Sponsors